We will send an invite after you submit!
Memories & condolences

Linda Bousard
memories bring back you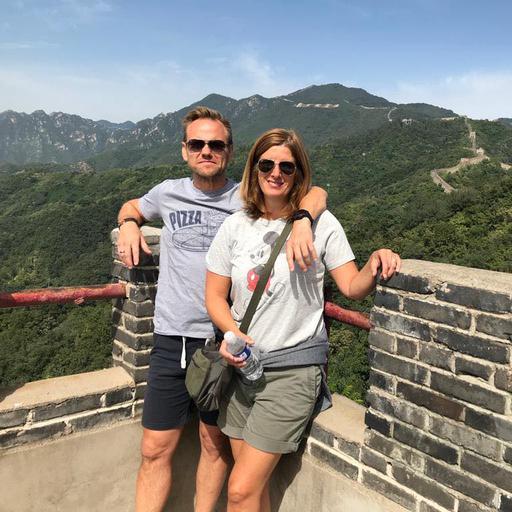 Leen De Vos
2005, Ikea Ternat Belgium
:
As Swedish language learning students, Maggie learned us singing Lucia songs which we had to perform live at the local Ikea store.
We had so much fun even if the singing was far from perfect.:) She was always into organizing fun stuff and getting people inspired to live life to the fullest. Thinking of her will always put a smile on my face.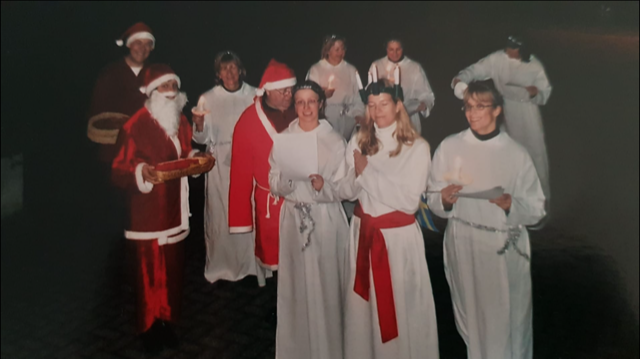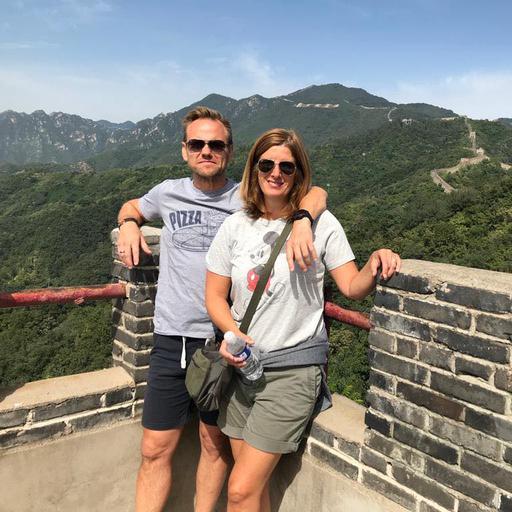 Leen De Vos
—
2005, Ikea Ternat Belgium
Maggie as Tomten

Ingrid Van Caeneghem
Onwezenlijk was het moment dat we het vreselijk bericht lazen. Dit kon niet waar zijn. De optimistische, positieve, energieke vrouw die nog zoveel plannen had kon niet uit het leven gegrepen zijn. Maar de waarheid is hard en kent geen medelijden. We weten één ding: haar goede eigenschappen leven door in haar 2 prachtige kinderen die met de grootste levenswaarden opgevoed werden. Heel blij dat deze vrouw samen met haar familie mijn pad kruiste! Liefs.

Annelies Browaeys
Maggie is truly one of the most inspiring persons I have met in my Life, teached my husband and me everything about coffee and way more. We travelled together to Ethiopia and Panama, we had a very special connection. After moving to LA, we also kept a very good contact And we still had so many plans together. I loved her art so much that she has send us now in february a box of caps but unfortunatly they never arrived with us. Dear Maggie, Its a honour to have know you, I love you so much. our sincere condolances to Brad, Michaela, Chris & her family ❤️ forever in our heart, Matthias De Buck & Annelies Browaeys

Linda Bousard
Belgium
:
Dear Maggie,

February 16, 2020... time stood still as we heard the tragic news of your passing and realised life can be taken in the blink of an eye.
Still in shock and heartbroken I need to say : Farewell my friend, your friendship was a blessing, and I will miss you so.

Maggie, I've always admired the way you stood in life: driven, energetic, enthusiastic and strong… a warm genuine personality, with a positivity that was infectious. I loved your great sense of humor. We shared so many adventures together over the years. I wish we could go back, just for a moment, to make movie scenes of "Happy". In our imagination we were Linda Spielberg and Pharella Williams Ihren Dean. We had so much fun. You were the definition of happiness and brought so much joy in our lifes.
Your family meant the world to you. At every basketball game of Brad, Michaella or Christopher you were the most positive supporter… so spirited, so present and so visibly proud. You always got their back.

I will cherish our last conversation : you were so happy with Brad and liked your life in the desert. You took your passion for art in the cup to drawing, painting and design. The landscape inspired you to continue your journey into art with a desert theme. I will show your art to the world.

I'm grateful and honored that you were a part of my life. I love you, and forever you will live within my heart.
You're a phenomenal woman, thank you for your happiness and thank you for your Maggieness! ❤️
Want to see more?
Get notified when new photos, stories and other important updates are shared.
Get grief support
Connect with others who have experienced similar types of loss.
Visit our grief center
Get grief support
Connect with others who have experienced similar types of loss.
Visit our grief center