We will send an invite after you submit!
Obituary
WILLIAM DOUGLAS MATHENY

William Douglas Matheny, 84, died December 19, 2020 in Tucson, Arizona.

He was born October 24, 1936 in Nashville, Tennessee, the eldest son of William Ewing Matheny and Gladys Ella Bruce Capley Matheny.

Bill attended Columbia Central High School in Columbia, Tennessee, where he distinguished himself as an honor student and a champion amateur boxer in the regional Golden Gloves competition.

He majored in English and History at Belmont College (Nashville, Tennessee), …
Go to full obituary
Send flowers
Share your sympathy. Send flowers from a local florist to Bill's family or funeral.
Browse sympathy flowers
Add to his legacy
Please consider a donation to any cause of your choice.
$50.00
Raised by 1 person
Learn more & give
Funeral details
No funeral events are planned
In keeping with his wishes, there will be no funeral or memorial services. Those who wish to celebrate his life may make a donation in his memory to any cause or charity they choose to support. In Bill's own words: "Look around. If you see someone in need, please try to help that person."
Want to stay updated?
Get notified when new photos, stories and other important updates are shared.
Memories & condolences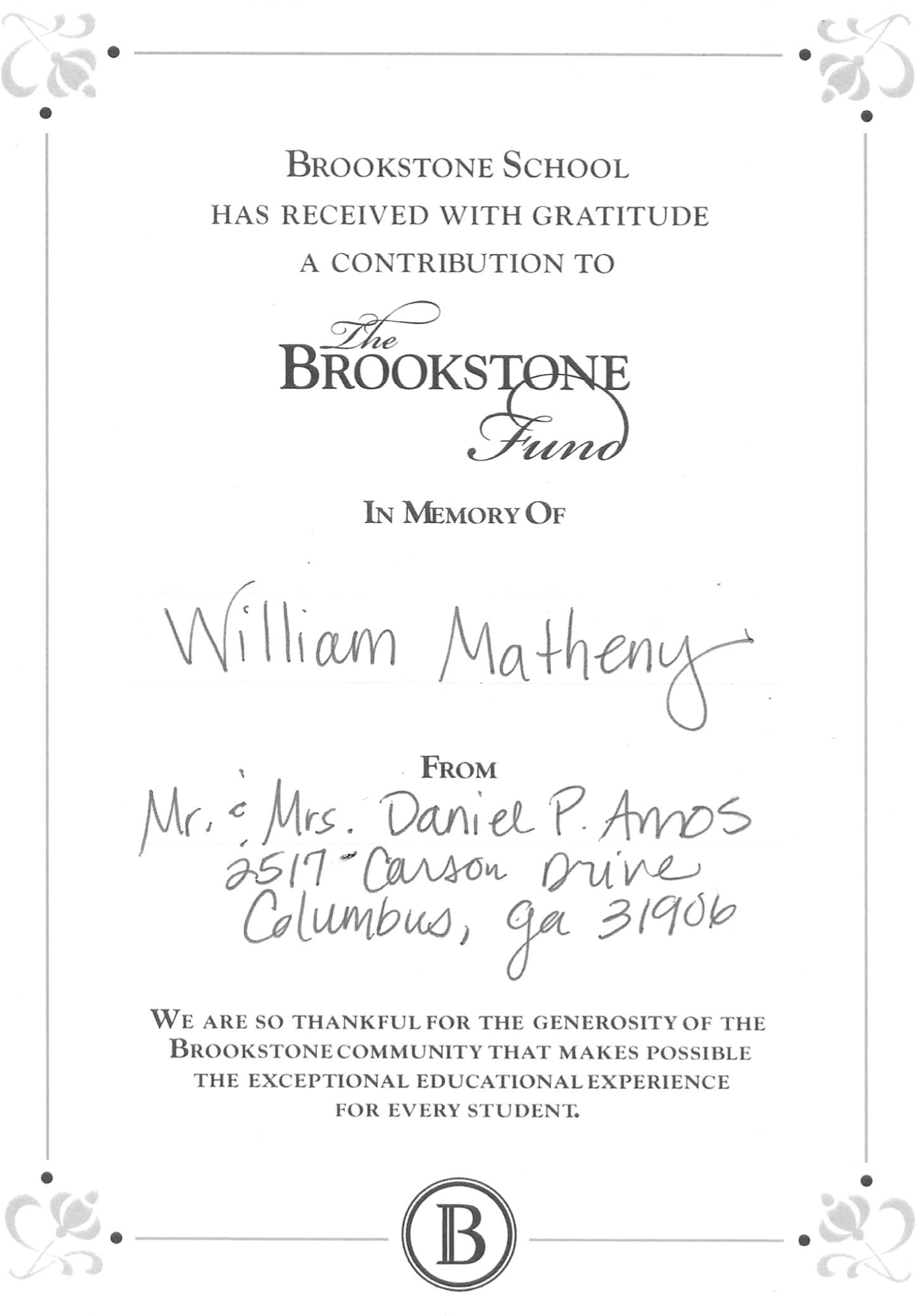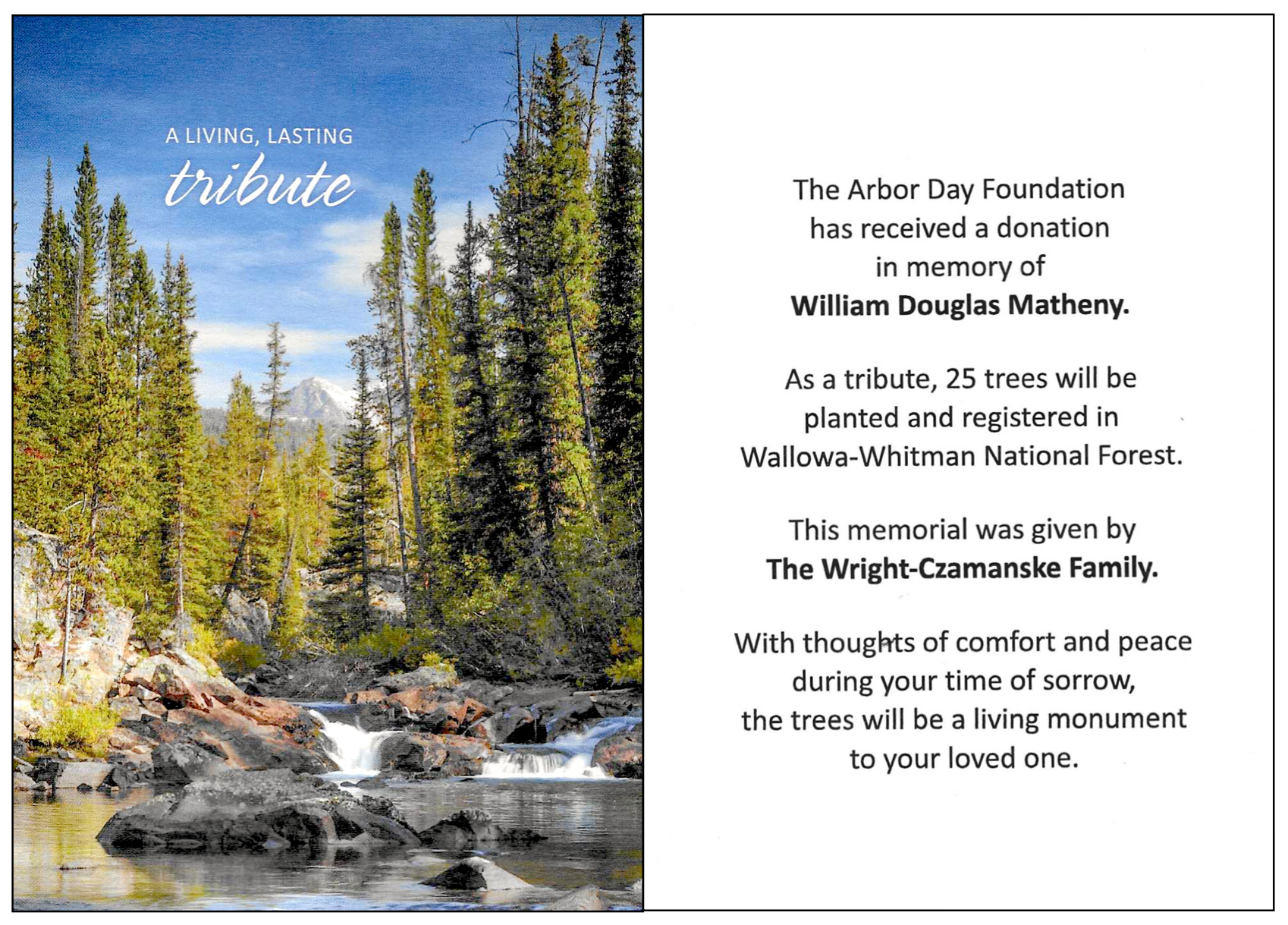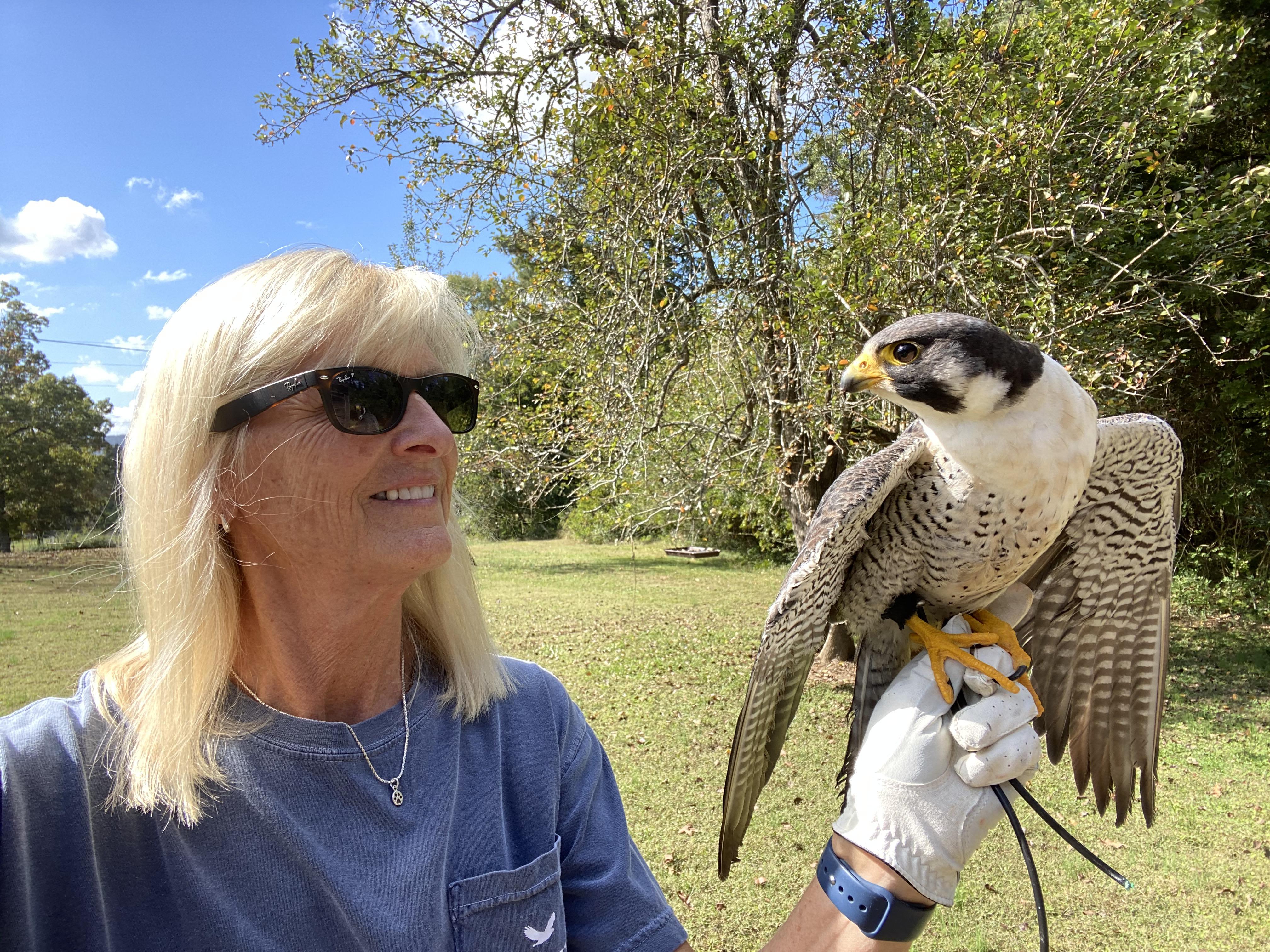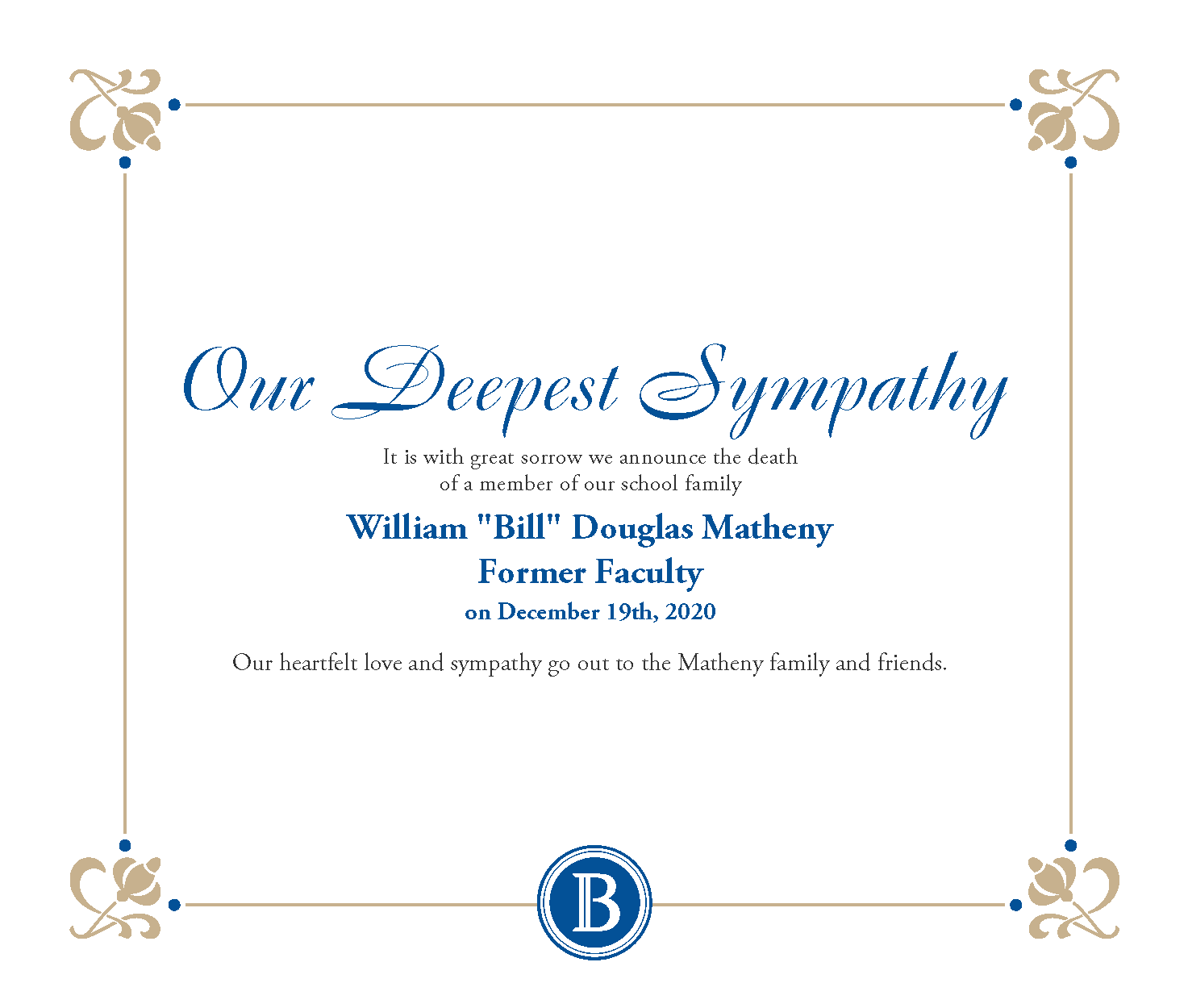 See all memories
Timeline
View Bill's full life timeline
Get grief support
Connect with others in a formal or informal capacity.
View grief support
Other people in Bill's community
& others who may be privately subscribed to this website.
Add yourself