Work here?
Claim this listing
About McDermott's Funeral & Cremation Service
Address
2121 Western Ave. Suite A3
Las Vegas, NV 89102
Planning a funeral?
Get help understanding your options, and easily compare this funeral home to others nearby.
Get free help
Price list for McDermott's Funeral & Cremation Service
Prices are estimates and are only intended to provide directional information. You should contact the funeral home to get a general price list and confirm available services before making purchase decisions. Discounted packages may also be available.
Filter by preferences
Estimated prices for a Burial with a Viewing, Embalming, and a Traditional Service
Indicates national average for this service. Please contact the funeral home for actual pricing.
Basic services

This is the fee for the basic organizational services that the funeral home will provide. This fee is generally mandatory.

$2,200

Transportation of the deceased

This is the fee for the funeral home to come pick up your loved one and bring him/her to the funeral home for preparation.

$250

Embalming

This is the fee for the embalming process. Embalming is generally not required if proper refrigeration is available.

$700

Staff for viewing or visitation

This is the fee for the services the funeral home will provide during a visitation or viewing. This is generally required if you would like to hold a viewing and visitation at the funeral home or if you will be needing any assistance from the staff.

$400

Staff for funeral or memorial service

This is the fee for the services the funeral home will provide during a funeral or memorial service. This is generally required if you would like to hold the service at the funeral home or if you will be needing any assistance from the staff for the service.

$600

Staff for graveside service

This is the fee for the services the funeral home will provide during a graveside service. This is generally required if you will be needing any assistance from the staff for the service.

$600

Use of a hearse

This is the fee to transport your loved one from the funeral home to funeral events (or between events) in a hearse.

$150

Body prep

This is the fee for additional preparation of the body, such as dressing and casketing.

$250

Casket

This is the cost to purchase a casket from the funeral home. You may choose to purchase a casket online or elsewhere, if you'd wish.

$2,000

$1,150

Burial vault

This is the cost to purchase a burial vault from the funeral home. A burial vault is required for most cemeteries, but you may choose to purchase one online or elsewhere, if you'd wish.

$1,300

Flowers

This is a common price to purchase funeral flowers. You may purchase flowers through the funeral home or separately, if you wish.

$300

Printed programs

This is the fee to purchase printed funeral programs. You may purchase programs through the funeral home or elsewhere, if you wish.

$150

Total estimated cost
$8,900
Concerned about funeral costs?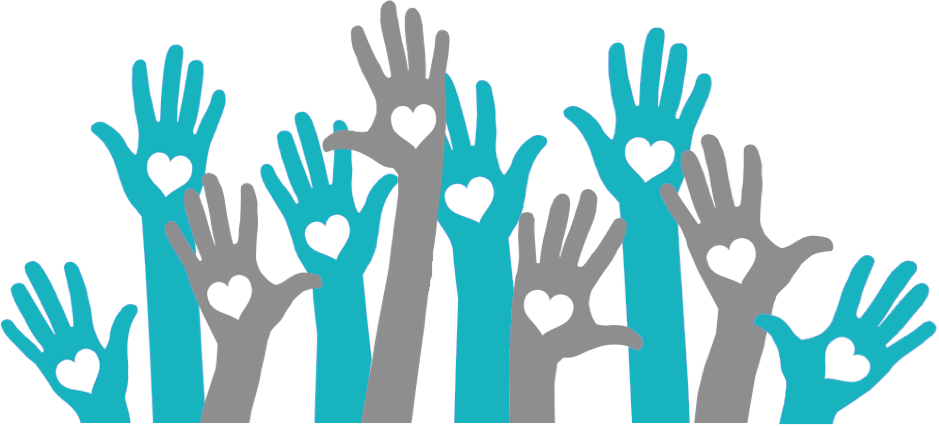 Collect memorial donations
Browse online for caskets, urns and more
Save hundreds of dollars on a great selection of caskets, urns, headstones and cremation jewelry by shopping online.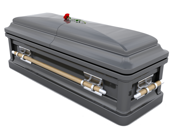 Browse funeral products
Community answers
Are you familiar with McDermott's Funeral & Cremation Service? Share your knowledge with others.
Thanks for your answer!
Leave a review
Reviews for McDermott's Funeral & Cremation Service
Nigel Jacques
—
Our experience with McDermott's was a mess.

First, we had to go to their office in person, they said they do not allow forms to be emailed. So the appointment had to be much longer while one of their people filled out all the basic information that we could've done ahead of time. In a much less stressful environment. (It is particularly significant here because, had we been filling out the forms ourselves, all of the information would've been correct.)

When we arrived at the location, we stood outside knocking on the door for about 10 minutes before the receptionist inside, whom we could see about 12 feet away from the door, decided to open it. Instead of being taken to a private room, we then had a "meeting" in the reception area with other staff coming and going and our handler (who had really dirty nails) being interrupted at least three times for trivial questions. No privacy or discretion at all.

He began with the forms for someone else! I then commented that he appeared to be filling out the forms incorrectly but he assured me he knew what he was doing. Unfortunately, he was wrong, as the forms were used to create a death certificate that was incorrect and useless. (Yes, we signed off on the forms, but we were distraught after the recent loss of a loved one and did so after we had already challenged their content and been told it was correct. We were very clear in telling the employee that our mother-in-law lived in Florida, not here. Yet he used our address in Vegas on the forms, and told us that was how it should be done. Not unreasonable to rely on someone who does this for a living.) When we eventually received the certificate, after it had sat unattended in their office for three days, we noticed the mistake and contacted them immediately. No apology for getting it wrong (we didn't get any apology for four more weeks), nor any real care it seems about whether the information was correct or not. Just file it as is they suggested! (Free legal advice - never file something that you know is materially false.) Either way, a complete lack of understanding of what it means to be resident somewhere for the purposes of homestead. And it's still inexplicable how they did it wrong to begin with, especially when we challenged it. We told him she lived in Florida and was merely visiting us. He wrote on the form that she lived at our house and died at home!

I should also note that when we called their office 13 days after our initial visit to ask about the status of the cremation, the person who answered the phone wasn't sure whether the cremation had even taken place or not. Very distressing not to know at that point. (To be fair, she did then call us back later and arrange for the ashes and death certificates to be delivered, which they were, but frankly that should have been taken care of days before, even allowing for them being short staffed as they claimed.)

We suffered hundreds of dollars in losses as a result of their incompetence. We invited them to do the right thing and give us a partial refund but they refused to refund anything, still claiming that because we signed the form it was not their fault. I expect the response to this review will be that they did all they could. But we had to keep chasing them to try to use their contact with Carson City to get the corrections made. Agreed, they do not control Carson City as they repeatedly insisted , but I couldn't even get a return call whereas they are on first name terms according to one of their texts to me.

Amazingly, the corrected certificate was also wrong, but this time it was not McDermotts fault. Chris did immediately contact the records department, get it corrected, and send someone to collect it. That was appreciated very much but frankly we expected that level of urgency from the outset given who made the mistakes. Overall, somewhat amateurish, incompetent and insensitive.
Reviewed on Google on March 13, 2020, 6:50 p.m.
kelly swenson
—
After my dad passing I found and used McDermotts due to the pricing. My initial call was pleasant with Chris but all interactions with others in the office were less than what should have been done. The girl that answers the phone is the most non compassionate person I have ever had to deal with. Every time I called or went in to the office she had an attitude as if I were an inconvenience. I went in to pick up my dads ashes and she sat at her desk with such irritation. I stood there waiting for 5 minutes waiting for her to finish her temper tantrum to let her know why I was there. It is disheartening for this to be my experience during the worst time of my families life.
Reviewed on Google on Feb. 4, 2020, 5:50 a.m.
Edward & Michele Mendibles
—
My family and I are very pleased with every one we dealt with here. From the time we called about my brother passing away at the hospital there in Las Vegas they were totally helpful. We live in California and didn't have to do much because they handled everything from picking my brothers body up from the hospital to allowing us to view my brother at their location for as long as we wanted. Thank you Fred, Thank you Megan, and even though we never met Chris , thank you too and may God bless all of you and all that you do for people
Reviewed on Google on Jan. 16, 2020, 2:35 p.m.
EAM
—
They're all really down to earth people, helpful, understanding, and informative. I'm really bad with phonecalls but I never felt uncomfortable talking to anyone there, director or office staff.

The advertised prices are of course the starting price - there are always add-ons - but they're still unbeatable for the area. They have a quick turnaround for messages and emails too, and are available 24hr, which was helpful for someone like me living in a totally different timezone.
Reviewed on Google on Dec. 2, 2019, 10:41 a.m.
Misty Holmes
—
Chris was amazing and compassionate in regard to my sister. They were extremely efficient because I came from out of town and they transported her and allowed me to see her right away. I wish every funeral/crematory business was as fantastic as Mcdermott's...we need more of that in the world. Thank you for all your kindness and caring...it really makes a difference when we are dealing with loss.
Reviewed on Google on Aug. 15, 2019, 9:03 a.m.
People cared for by McDermott's Funeral & Cremation Service