Work here?
Claim this listing
About Leak & Sons Funeral Homes
Address
7838 S Cottage Grove Ave
Chicago, IL 60619
Planning a funeral?
Get help understanding your options, and easily compare this funeral home to others nearby.
Get free help
Price list for Leak & Sons Funeral Homes
Prices are estimates and are only intended to provide directional information. You should contact the funeral home to get a general price list and confirm available services before making purchase decisions. Discounted packages may also be available.
Filter by preferences
Estimated prices for a Burial with a Viewing, Embalming, and a Traditional Service
Indicates national average for this service. Please contact the funeral home for actual pricing.
Basic services

This is the fee for the basic organizational services that the funeral home will provide. This fee is generally mandatory.

$1,300

Transportation of the deceased

This is the fee for the funeral home to come pick up your loved one and bring him/her to the funeral home for preparation.

$400

Embalming

This is the fee for the embalming process. Embalming is generally not required if proper refrigeration is available.

$550

Staff for viewing or visitation

This is the fee for the services the funeral home will provide during a visitation or viewing. This is generally required if you would like to hold a viewing and visitation at the funeral home or if you will be needing any assistance from the staff.

$100

Staff for funeral or memorial service

This is the fee for the services the funeral home will provide during a funeral or memorial service. This is generally required if you would like to hold the service at the funeral home or if you will be needing any assistance from the staff for the service.

$400

Staff for graveside service

This is the fee for the services the funeral home will provide during a graveside service. This is generally required if you will be needing any assistance from the staff for the service.

$400

Use of a hearse

This is the fee to transport your loved one from the funeral home to funeral events (or between events) in a hearse.

$400

Body prep

This is the fee for additional preparation of the body, such as dressing and casketing.

$250

Casket

This is the cost to purchase a casket from the funeral home. You may choose to purchase a casket online or elsewhere, if you'd wish.

$2,000

Burial vault

This is the cost to purchase a burial vault from the funeral home. A burial vault is required for most cemeteries, but you may choose to purchase one online or elsewhere, if you'd wish.

$1,300

Flowers

This is a common price to purchase funeral flowers. You may purchase flowers through the funeral home or separately, if you wish.

$300

Printed programs

This is the fee to purchase printed funeral programs. You may purchase programs through the funeral home or elsewhere, if you wish.

$150

Total estimated cost
$7,550
Concerned about funeral costs?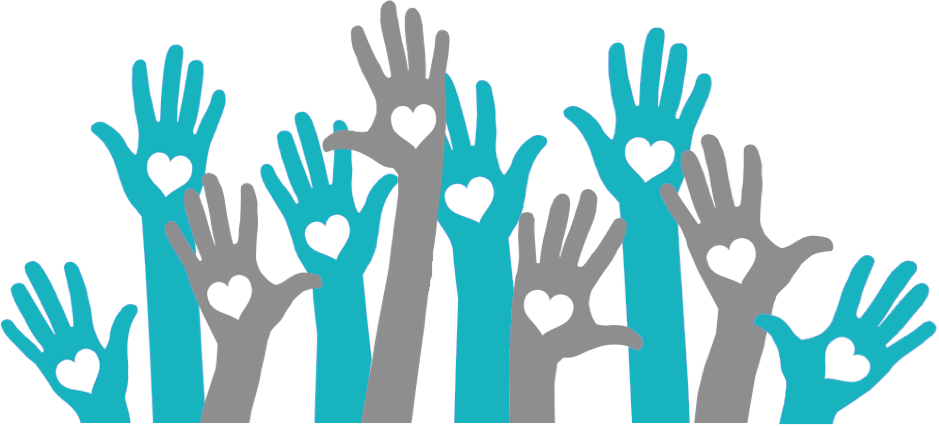 Collect memorial donations
Browse online for caskets, urns and more
Save hundreds of dollars on a great selection of caskets, urns, headstones and cremation jewelry by shopping online.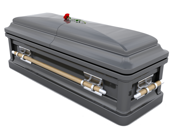 Browse funeral products
Community answers
Are you familiar with Leak & Sons Funeral Homes? Share your knowledge with others.
Thanks for your answer!
Leave a review
Reviews for Leak & Sons Funeral Homes
Abram Broughton
—
I usually don't write reviews if I could put no stars or negative stars I would, however this has really been on my heart every since the funeral I tried to let this go but I'm hurt and this was a traumatic experience this was the last memories we had of my aunt and I think the community needs to know the lack of professionalism and the kind of people who own this business they have been around death so much they have lost their compassion for people. My experience here recently was so disrespectful, hurtful, and heartbreaking. From the time they picked my aunt up they were unorganized no one contacted us to ask for pictures to even see what complexion she was, in fact there wasn't even an actual consultation to find out what our wishes were. When my family sat down with them it was strictly about money nothing more or less my aunt had been there for a couple of days before I took it upon myself to contact them and I spoke to Mrs. Leak personally about my concerns and sent her a picture myself. We corresponded for a couple days never once did she tell me that they had already embalmed her, so the day of the wake which they double booked might I add, my fiancé went to view her and put the finishing touches on her she called me and said "your aunt doesn't look like herself, if they wouldn't have told me this was her I wouldn't have known". My heart dropped in my stomach so I asked her what's the problem she couldn't even respectfully tell me what she really wanted to say, so she asked me if I wanted a picture and I agreed. When I received the picture my aunt was way too dark, her foundation was half done, she looked mummified, her mouth was crooked and was not closed so obviously it wasn't a smile on her face either. You would've thought she passed from a stroke the way the work was done it looked amateur and rushed. So when I told my fiancé to ask about her mouth they Initially told her she's already embalmed and there's nothing they could really do at this point. They were also rushing to move her to the Country Club Hills location for the wake and just In case you were wondering my aunt passed from breast cancer so I wasn't expecting her to look exactly like herself because she was a little smaller, but it wasn't like she passed from a trauma or anything that they would have to reconstruct anything on her, to continue my fiancé and I met them at Country Club Hills and I expressed my concerns to them and they called in Mr. Leaks son the light skinned guy I told him exactly how I felt.This guy had the nerve to be offended while looking at all the obvious mistakes, it was him and two ladies standing there one was an embalmer but she wasn't the one who worked on my aunt but she did offer to help me and she did, she did what she could under the circumstances but it wasn't her mistake it was the embalmer Rasheeda I'm assuming she's inexperienced or she's just bad at her job.I asked him about her complexion and he told me they couldn't go lighter which the actual embalmer said herself she could go a little lighter and he spitefully told her no, then he tries to counsel me saying I'm grieving as if I don't see what I'm seeing. When I asked about her mouth, and why they didn't put a smile on her face he gave me some bs about putting a smile on their face is a myth and when I told him that was a lie because I had seen it done and I had done my own research prior because I had an unsettling feeling, he then told me in a condescending tone well if you know so much do you know about a natural mouth closure it took everything in me to not respond how I was feeling. I even asked if they bathed her body and I asked that, because when I looked at her hands it was something stuck to them and she still had on her hospital bracelet and her wrist was ashy underneath the band might I add, this was minutes before her viewing. Meanwhile I said this without cursing this guy but I was definitely upset.
⬇️ Continuation of this review on
Simply Sweetness review ⬇️
It wouldn't let me write it all on this one
Reviewed on Google on Sept. 24, 2019, 8:50 p.m.
Simply Sweetness
—
Continued from my finance Abram Broughton...
He even asks me not to mention any of this to my grandma and to let her be the judge without my opinion as if she doesn't have eyes, to add they had mixed up the flower arrangements during the viewing all of her flowers weren't out, my grandma had to ask them where was the rest of them and Mr. Leaks son told her he didn't know they must've got lost, she had to ask him to find them and then they brought them @ the end of the viewing and my aunt's job sent flowers that we never even received. Now let's go through a lesson so you guys will know they have special dyes that is added during the embalming process to give your loved ones their complexion or at least close to it also the mouth closure process, they can create a smile do your research people don't let them tell you any bs. I'll give you a quick example my granny was recently prepared by W.W. Holt they did an excellent job and they put a smile on her face she looked peaceful it gave me a great deal of relief, also my uncle years ago was shot in the head with a shotgun and he looked exactly like himself so what's their excuse...these people are just lazy, cheap, and cutting corners I really hated to have to say this about a black owned business but the truth is the truth, and it stands all by itself you've been warned!!!!
Reviewed on Google on Sept. 24, 2019, 8:33 p.m.
Tepanator
—
I would not recommend mourning the loss of family member at this place or it won't be a pleasant experience, I know mine wasn't.
I'm sure your lost one deserves better

It's very small inside!
There is no air-conditioning
Not a good combination

Being that it's a tight squeeze inside, our relatively small family were spilling over into the lobby
We were creating a light murrmurr in the lobby
So the staff constantly yelled my family about being quiet
Meanwhile there was a full blown church session with soul gospel music going on the other side of the wall

If you can afford better don't do this place
Reviewed on Google on Sept. 14, 2019, 10:17 a.m.
SISTER SISTER
—
Many family members of mine has been serviced here and I have nothing but praise for Leak and Sons. However, I must say I read some of the other comments and many of them are none too positive. I suggest if you have issues with this facility please seek out Spencer, Sr. or Spencer, Jr and let them know your concerns. I'm sure they do not tolerate Rudeness or unprofessionalism at their business. They are not in the business of driving customers away. And anyone who does that is sending revenue to the competition. Let the owners know you're not happy. That's who makes the final decisions. Their goal is to bring clients in not push them away. Never settle with talking to the employees who have nothing to lose. Many employees doesn't care because they're not owners. Go to the owners and make them aware of your concerns. I believe you will then get the proper results. Good Luck.
Reviewed on Google on Aug. 20, 2019, 7:12 a.m.
Margie Pruett
—
This service was the worst I have ever experienced.
There was too much confusion.
Things were not done in a timely manner according to the schedule we were given.
Family and friends arrived to pay their respects at the viewing of our loved one and he was not ready.
When he finally was ready, it looked like a rushed job.
The area used for the viewing needed a major clean up.
We were told documents were ready and waiting at front desk to be picked up.
We called to say we were on our way and was told there was nothing there.
A donation was accepted, (which should NOT have been)
without contacting our family.
These are just a few things that caused extra stress on our family during a difficult time.
Truely our family did not receive that "personal touch"
that others have experienced.
Reviewed on Google on Aug. 17, 2019, 9:58 a.m.
People cared for by Leak & Sons Funeral Homes