10 Cheap Funeral Flower Options + Alternatives
Finding affordable flower arrangements can be tricky, especially when looking for flowers for funerals. Funeral flower arrangements can typically cost between $80 - $200, more money than folks sometimes expect. You can avoid spending too much money on funeral floral arrangements while still sending your loved ones a beautiful message by following some of these steps.
Before you buy
Here are some things to keep in mind when searching for cheap funeral flowers.
Know the appearance of the arrangements
Funeral flower arrangements come in many different shapes and sizes. In general, there are few popular arrangement styles you can expect to see at a funeral or see when ordering flowers for a funeral:
For a full guide on funeral flowers, including the types of flowers, look here.
Shop around and compare prices
Comparing prices is essential whenever you're shopping for a big purchase and doing so when looking for flowers can save you lots of money. Don't just buy the first beautiful arrangement you find at your local florist, do a bit of research and see what prices you should expect to pay for the type of arrangement you're looking for.
Consider a smaller arrangement
Finding a cheaper flower arrangement can be easier than specifically trying to find cheap funeral standing sprays, for example, so it can be a good idea to broaden your search for cheap funeral arrangements or cheap flower arrangements. A family will likely appreciate the gesture all the same, regardless of whether it's a standing spray or a wreath.
When buying
When you've done your research and it's time to buy, there are some pointers to keep in mind before the sale.
Buy online
Buying flower arrangements online is easy, quick, and convenient, something that can be helpful during a time of high stress. You can easily browse the available arrangements, compare prices, choose one that you like and pay for it all without having to step foot in a flower shop.
Be conscious of the type of arrangement you're purchasing
A standing spray is a typical flower arrangement sent to funerals, but a casket spray is one that's not typically purchased by people other than the family members. You should avoid purchasing something that's meant to be displayed on the casket unless you know the family wants it. You can avoid this awkward situation by sticking to funeral standing sprays, crosses, wreaths, and baskets.
Most affordable flower options
Below you'll find 10 of the most affordable arrangements you can purchase on Ever Loved:
Instead of going for a flower arrangement, consider purchasing this popular plant that's easy to maintain and can last a very long time.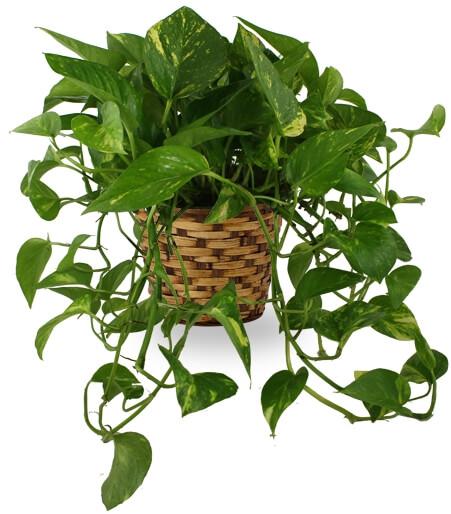 This basket comes with a combined arrangement of plants and flowers.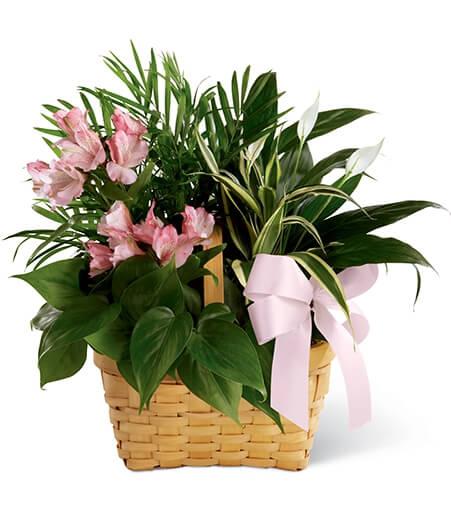 This arrangement includes lavender roses and other flowers delivered in a glass vase.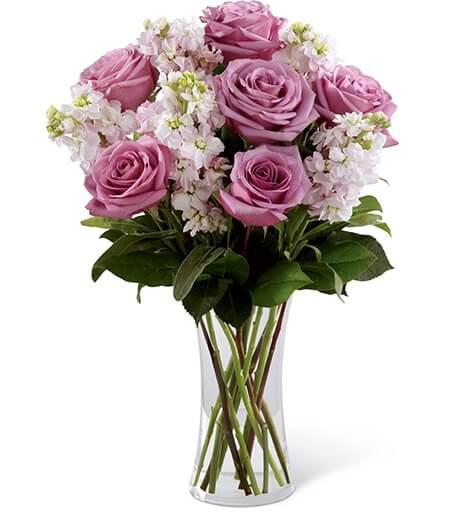 Another plant that will last quite some time, this arrangement is of a peace lily, a common funeral plant.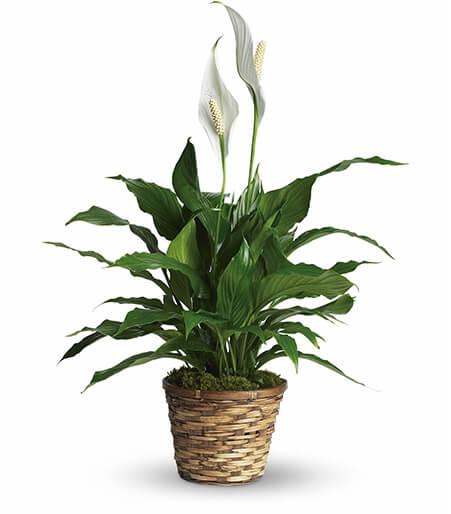 This arrangement comes full of hardy plants that can withstand a bit of neglect in terms of water, making it a great option for those who are probably preoccupied with many other tasks.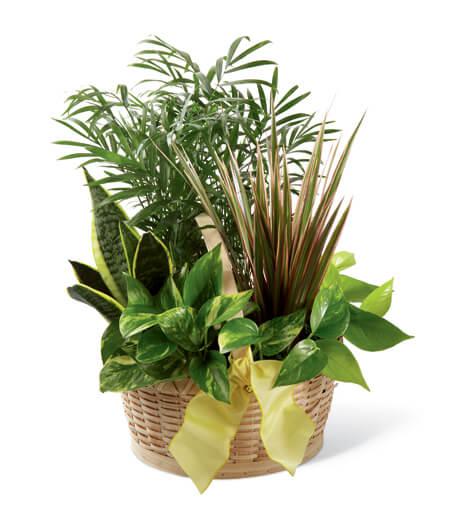 This arrangement comes with both plants and yellow chrysanthemums, one of the most popular funeral flowers available.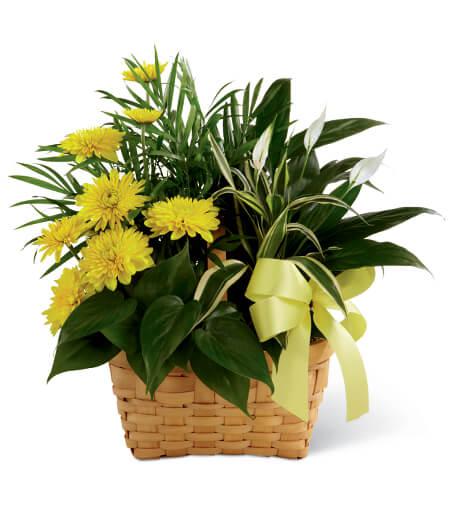 This arrangement comes with purple elements, lavender flowers and white roses.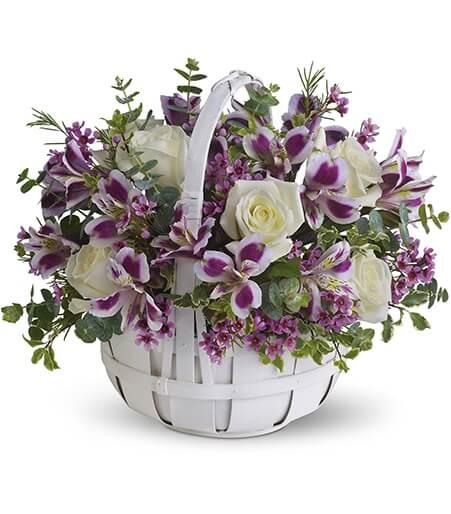 The croton is a great plant to send to a family that features bright green and dark red accents on the leaves.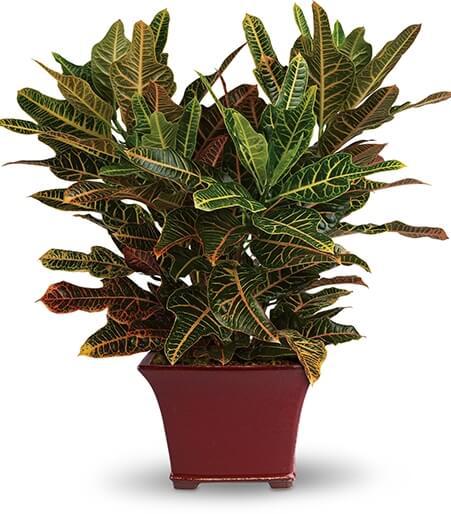 This bouquet that features red carnations and white lilies is a great option to send to a family who is patriotic or to someone who has recently lost a veteran.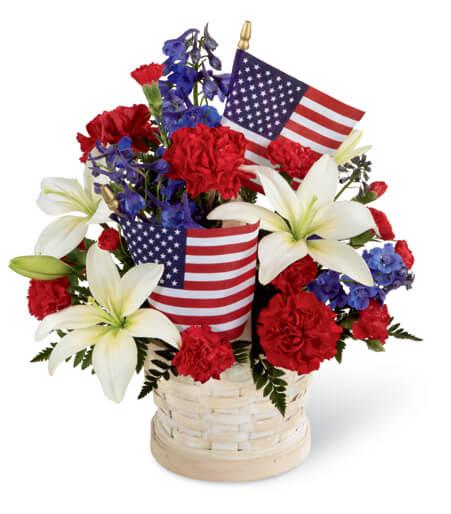 For another take on the patriotic theme, consider this bouquet which comes with white lilies, red roses, and blue ribbon.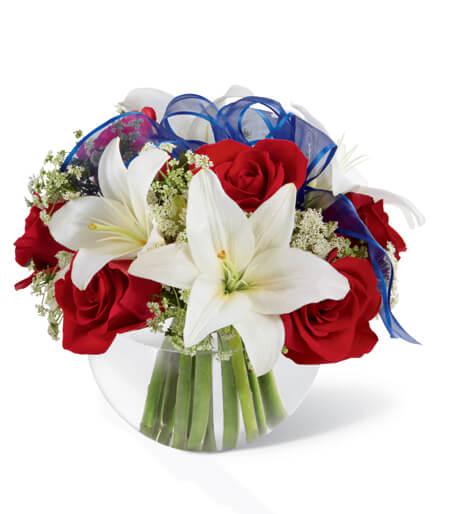 Alternatives to buying funeral flowers
If you're still interested in sending flowers but aren't interested in purchasing premade arrangements or are looking to get creative, creating your own arrangement is an excellent way to show your support.
DIY Funeral Flowers
Making your own custom funeral flower arrangement is a thoughtful and easy way to save money on expensive arrangements you'd otherwise purchase. It is important to keep in mind that you'll want to try your best to make the arrangement as thoughtful and well done as possible when deciding to do it yourself.
Step one: Find the flowers
The flowers are the most important parts of the arrangement you'll be making, so this should come as no surprise!
Where to find flowers: - The farmer's market - A community garden - Your own garden - Grocery stores
When purchasing flowers from any of these places, you want to make sure you're purchasing flowers that don't look old or wilted (or on their way to old or wilted). Fresh flowers will keep for much longer than ones on their way out and you don't want your custom made arrangement to die on the second day the family has it.
Step two: Find some inspiration
Floral arrangements come in so many different types and styles that it can be slightly overwhelming to land on the one you'd like to send. While you may not have the expertise to send a full funeral standing spray, you can still make a beautiful arrangement. You can browse professionally made floral arrangements here (and purchase, if you decide DIY is too much work) for some ideas on how you'd like to arrange your flowers.
Step three: Find a vase
The vase you put them in should be tall enough to hold the flowers in place without having them fall out or be unwieldy.
Step four: Deliver the flowers
Delivering a handmade arrangement in person can add an additional personal touch that otherwise wouldn't be possible were you to have them delivered by someone else. You can write a sympathy card along with your flower arrangement and deliver it to the family directly, letting them know you're there to support them and that they're in your thoughts.
Sometimes sending an arrangement of flowers doesn't feel like the right gesture or isn't something the family needs or would like the most. The good news is that there are other options available to you to send your condolences in lieu of flowers.
Plant a tree
If you'd like to purchase something that will last for years, consider planting a tree. There are many foundations that support "adopting" a tree or planting a tree in an existing forest (such as Arbor Day Foundation). This gesture is an excellent one for those that love plants but would like something that lasts much longer than the average houseplant or bouquet of flowers.
Make a donation
Making a contribution in memory of a loved one is an easy, popular, and supportive way to show your sympathy and support to a family in need. If a family has a fundraiser set up, you can consider making the donation directly to their fundraiser. If they don't and you're not sure where to make a donation, consider donating to an organization or community that the deceased was passionate about. Not sure how much to donate? Read this guide. (Hint: A good rule of thumb is the cost of a typical flower arrangement!)
Volunteer
As an alternative to searching for and purchasing cheap funeral flowers, consider volunteering. Volunteering, especially for a cause the deceased cared about, is a great way to show your support while also making a difference in a community. Get in touch with the organization you'd like to volunteer for, gather a few other friends and family members and make a day out of volunteering in remembrance of someone you cared about. The family is likely to appreciate this gesture and it goes a long way in helping out the organization you're volunteering for. You can even consider making this into a yearly event to continue giving back to the community.
Offer your time
Many families find themselves overwhelmed and spread thin after a death occurs. Some may even find themselves unable to cope with the mounting pile of tasks they need to finish and could use your help. Offer your assistance and time to the family and let them know the types of support you're able to provide. Try to be specific when offering to help as this can give them a concrete idea of what to expect. For example, offer to watch the dogs or animals for a little, take the kids out, pick the kids up from school, do grocery shopping, do household chores, help clean out the house, etc. If they accept your offer, be sure to follow through.
Send a card
Sending a handwritten and sincere card after someone has lost someone is a tried and true way to show your support. If the family has a memorial website, it's useful to post a condolence on their site, but following up with a longer, more in depth card is a good idea if you're unable to show your support in other ways.
Send some meals
Are you a good cook? (Or do you know great takeout places?) Sending a grieving family some food is an excellent show of support and a good substitute for sending a funeral arrangement. (Just be sure to send the food to their home, not to the funeral itself.) Families often have little time or ability to cook meals after losing someone, so providing them with food is a good way to check a to-do off of their list.
Ready to purchase some funeral flowers? Take a look at Ever Loved's arrangements. You can choose your arrangement type, send a note, and easily send an arrangement to your loved one for a low price. You'll be able to find the perfect arrangement, no matter what type you're looking for.