Memories & condolences

Amy Hinz
— "
I think about Bob often reflecting on his amazing life. He shared many lessons with me, my daughters and my grandchildren. You are missed Bob."

Dusan Miric
— "
Please accept my sincere condolences. It will always be in our hearts and memories.
Cousin, Dusan Miric,
Serbia"

Catherine SCHOEFFLER Comeaux
— "
What a gift to have known Bob, to have danced with him, to have hosted he & Karen at the Blue Moon in Lafayette, to have heard some of his stories, to have been gifted a few pieces of his handiwork and to have reveled in his kindly presence for a relatively short period of a great life."

Peter Oliver
—
2019, Gator by the Bay San Diego
: "
Bob was at the first meeting at Long Beach Festival in 2000 when we were deciding if we should proceed with Gator by the Bay in 2001. From the beginning he was a very vocal and enthusiastic supporter of Gator. And let me tell you, over the years he was never short on ideas and he loved to let me know how to make Gator better every year. And any mistakes we was making. I owe Bob and Karen a debt of gratitude for having attended every Gator since we started. Bob, my friend, my mentor. You be well now. Throw me some beads, Mister!"

Ginny Gelbach
— "
Thank you Bob for helping paint my house. We worked on the porch together while chatting about this and that. I loved your energy and humor. You will be missed. Peace."

Linda Gross
—
Forest Hills, Queens, NY, USA
: "
I will always look at the beautiful zydeco
Belt Bob made and think of him. He was a beautiful, creative person. May his love for you and life always be a comfort.
🙏🙏🙏💕💕💕"

Linda Gross
—
Shared a heart

Lisa Mitchell
— "
Karen:
I was just thinking about how much I would be looking forward to seeing Bob again at Gator......watching the women line up to dance with him. What a sweet soul...one-of-a-kind you were Bob. No doubt you will be missed by many. Your spirit will always be on that Zydeco/Cajun dance floor."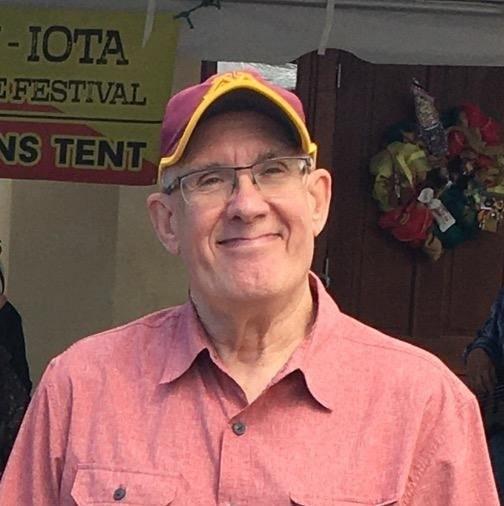 Gary Reitan
— "
Very sorry to hear of Bob's passing. He was so friendly to visit with. May he rest in Peace!"
Want to see more?
Get notified when new photos, stories and other important updates are shared.
Get grief support
Connect with others who have experienced similar types of loss.
Visit our grief center