Memories & condolences
Ann Smith Humphreville
— "
I had the pleasure of knowing and working with her at the Educational Center years ago when she was District Librarian. I remember her as a very special lady who was always pleasant and helpful. May each of you be granted peace and comfort."
Barbara Smith
— "
I was honored to have come to know and love Miss Perle while she resided at The Hills of Cumberland Village. My mother was also a resident there and Miss Perle was especially kind to her. It became my joy and privilege to serve as a volunteer at The Hills sharing a time of music each week. A portion of our time together involved sharing old hymns and just the thought of Miss Perle's beautiful face as she sang (never loudly, of course) bring sweet tears. She was such a very gentle lady and I treasure the times that we shared. I have a photo of Miss Perle and my mother that I hold very dear. I imagine that right now in the presence of the God they loved they are renewing their friendship. Miss Perle was Special! Her family will be in my prayers as they adjust to their lives without her."
Liz Neal
— "
What wonderful lady Perle was. A beautiful orator and educator, she was a delight to converse with. I was so honored to have known her and to share a small part of her life while she resided at the Hills of Cumberland Village. My deepest regards to her dedicated family, especially Lolita and Gwen, whom I got to know as well.
Liz Neal, Aiken SC"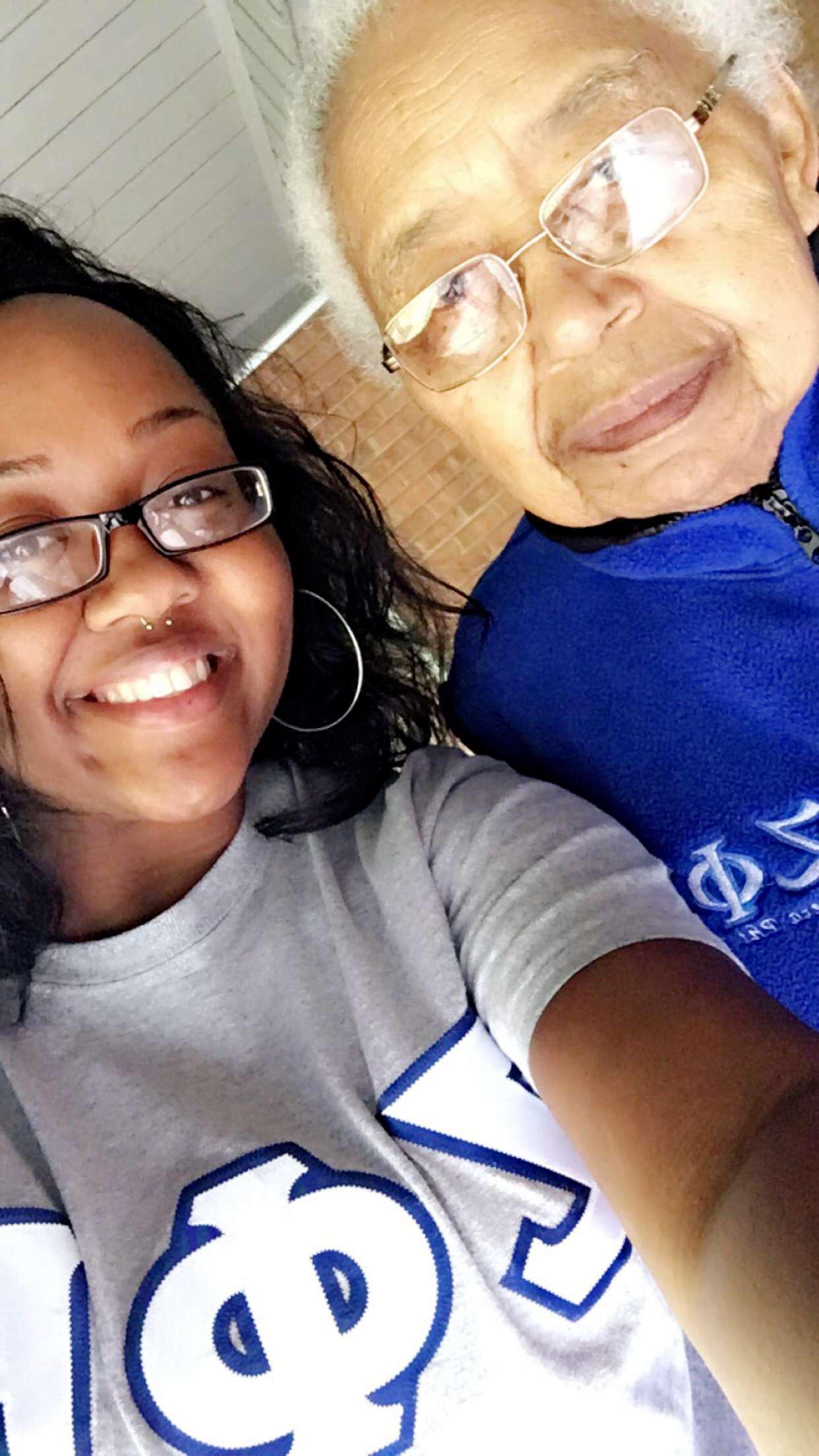 LaTesha Brandon
—
2017, Aiken, SC, USA
: "
I remember when I first met Mrs. Perle back in 2017 when I volunteered for a zhope project with my under graduate chapter at that time Phi Pi💙🕊 and we instantly connected. She was such a sweet lady and will truly be missed. I received a job at (Shadow Oaks) a couple months later and every day she would ask about my ZΦΒ bracelet and if I was a zeta or from Conway. She was truly a blessing to me and the highlight and joy of all of my shifts. May she rest in peace. Love you always triumphant Soror Hickman🙏🏾"
Want to see more?
Get notified when new photos, stories and other important updates are shared.
Get grief support
Connect with others who have experienced similar types of loss.
Visit our grief center