Sterling Silver Heart Pendant
Price:
$66.00
Order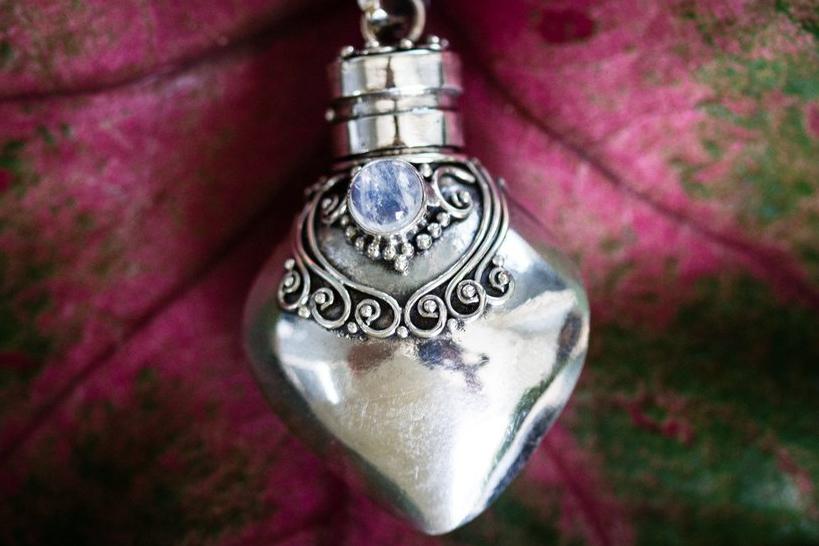 Order
Description:
The lovely sterling silver heart keepsake pendant is a lovely way to remember your loved ones. It holds a small amount of cremains ash and/or hair from your loved one. Does not include a chain. Ships within 5-7 business days of ordering from Austin, TX first class mail.

We strongly suggest sealing with a dab of super glue or epoxy once cremains is added to full secure.
Dimensions:
Approximately 1" tall and wide. Holds about 1/4th a teaspoon of cremains.
Seller return policy:
We offer a 30 day money-back warranty and/or replacement of the memorial for breakage with photographic evidence of breakage. All our infused memorials are handmade on demand; as such all items will be similar, but will not be the same, as images on the website or video. Exact sizing, color distribution, bubbles (presence, location, size or lack of) and ash placement are all variable piece to piece. Any such variations in color (hues) and characteristics occurring in these products do not, and shall not, constitute a defect in the quality or appearance of the product, and customers purchasing such items agree and accept such naturally occurring variations. Returns and refunds will not be considered for aesthetic issues.

If cancelling an order prior to the production of the memorial a $10 cancellation fee will be applied against your order. If stands were ordered and are being returned as well the cost of shipping the item is to be borne by the customer. All refunds will be applied against your existing order; refunds will appear on the credit card 3-5 days after applied.

For jewelry and non-infused products a full refund (excluding shipping) will be applied once the products are returned to Spirit Pieces.
Shipping:
From $3.75, depending on time and location.
Did you know?
Memorial jewelry is any piece of jewelry that is used to remember someone, while cremation jewelry is specifically created to hold a small amount of ash (or anything else that represents your loved one to you).
Have a question?
Product Q&A:
I need to order 2 of the sterling silver heart pendant with green for August stone. And also the tear drop both are an urn. Ive had problems with this on line 530-650-1252
- Diane T.
Can i get a different color than blue
- Diane T.
We have blue topaz, green quartz and garnett
Can you call me tmrw b4 i go to work. Maybe 9am. Please 530-650-1252
- Diane T.
This question has not been answered.
Can i get different color stone
- Diane T.
This question has not been answered.
---
---
Be the first to post a review.
Spirit Pieces
Spirit Pieces provides handmade memorial home decor art and jewelry to those who have lost loved ones.
Have a question?
Questions? We're here to help.
---