Meet a Funeral Director & Funeral Home Owner: Vonda & William Rosado
Ongoing in our series on funeral industry professionals, we had the opportunity to interview a husband and wife duo in the industry: Maxton-Rosado Funeral Home funeral director, Vonda Rosado and funeral home owner, William Rosado. Check out their answers to our questions, and if you have other things you'd like to ask them, feel free to leave your questions in the comments at the bottom.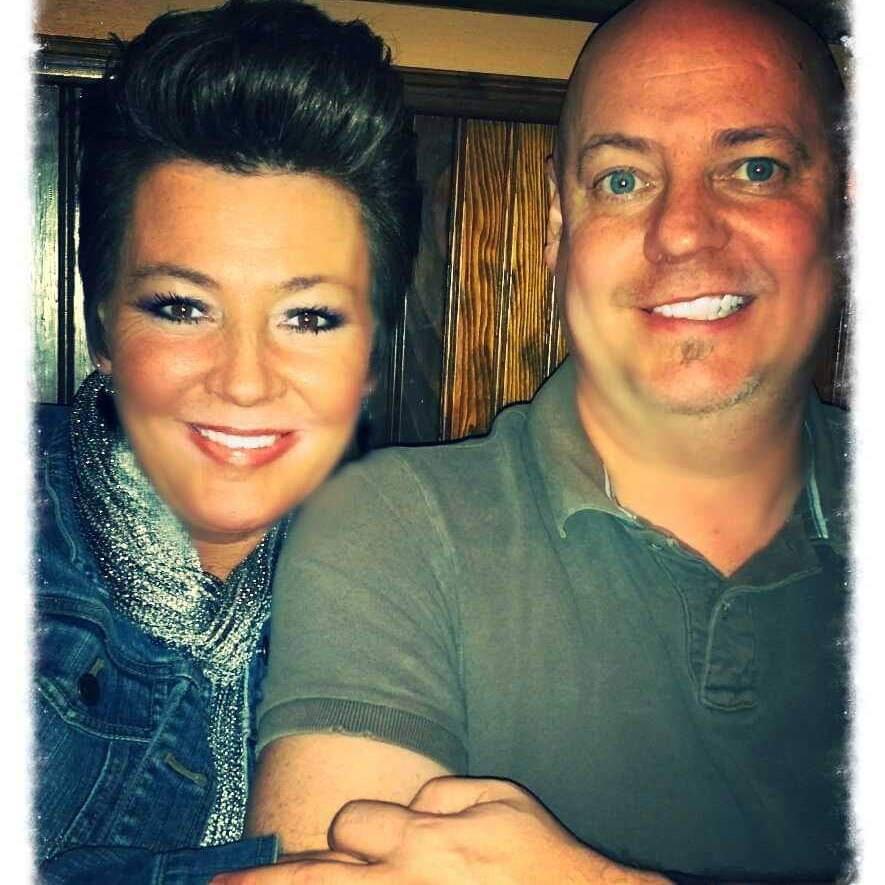 How long have you been a funeral director? How did you first get into the profession?
I've been working in the funeral industry for 26 years. I have always been very passionate about the families we serve and the loved ones we have the honor to care for.
My experience in funeral service officially began in 1986, when I was 13 years old. My first death and funeral experience was that of my beloved grandfather. I was enamored with everything from the funeral home aura to the services and professional compassion witnessed. In Junior High, my science project was on the art of embalming. My journey in the funeral industry had begun. In all my life, I have never contemplated any other career option.
After graduation from Herrin High School in 1991, I attended John A. Logan College in Carterville and transferred to the Mortuary Science Program at Southern Illinois University in Carbondale. I served my summer internship at McClure Funeral Homes in Chester and Du Quoin. After graduation from SIU in 1994, I served my apprenticeship at Lamb-Young Funeral Home in Gibson City, where I continued to work for five years. My love of home, my parents and my family brought me back to Southern Illinois. I began working at Hughes Funeral Homes in Herrin and Marion, where I have had the privilege to work for the past eighteen years.
My husband, William, and myself recently purchased the "retired" Maxton Funeral Home in Du Quoin, Illinois last month (May 2020). We are so appreciative of the Du Quoin community who warmly welcomed us as the new owners of the Maxton-Rosado Funeral Home. Filling in the big shoes of local favorite Frank Maxton, who was a staple of the community. The facility used to be named Maxton Funeral Home and was owned by Frank Maxton. Frank was well accomplished and over the course of his life had been awarded rotarian of the year, Du Quoin´s Citizen of the year, and when he retired in 2012 the mayor granted him the tremendous award of having a Frank Maxton Appreciation day.
Mr. Francis "Frank" Maxton passed away on September 21, 2014 at the age of 80 and the facility has not been operating since. We are honoring the Maxton past by incorporating it into the new name of the funeral home, calling it Maxton-Rosado Funeral Home.
What is the job of a funeral director like? What are you responsible for in a typical week?
The job of a funeral director is not a job. It is a lifestyle.
When I was in school and job shadowing at a small funeral home, I will never forget what was told to me from the female owner…You have to appear as a duck in the water…graceful and calm on the surface but under the water, what we don't see, is the duck paddling it's feet like crazy under the mucky water.
The responsibilities of a funeral director are quite high. There are no mistakes. There are no do-overs. We realize we have only one chance to give the family the honor their loved one deserves. We do strive for perfection in every aspect. From the original meeting with the family, the preparation and care of their loved one, to the celebration service of their life.
There is no typical week in funeral service.
What is your favorite part of your job?
My favorite part of my job is getting to know people, hear their stories, and share in their memories, joys, and yes, sometimes, even the heartaches. Seeing the love firsthand that a husband had for his wife of seventy years, sharing in the tears but also hearing his wonderful memories and see the love in his eyes while he is reminiscing. This is my privilege and honor to know who they were. The raw emotions we encounter on a daily basis truly put life in perspective.
Being able to help guide families in a time where fear and emotions are at the highest is the most rewarding part. Whether it is helping them by way of preparing their loved one beautifully so they have a better final mental image to cling to, or helping them uncover financial options available to them when they had no means and had worried themselves sick over how they were going to give proper services to their loved ones. We are here to educate our families on different options and give them knowledge about different programs available. Every family is unique. Every situation is unique.
We are in the funeral profession to serve our families and help them in the most needed time of their lives. We will not turn a family away.
What do you wish more people knew about funerals?
Funeral homes are here to help guide you on a journey that you probably have never experienced before. Everyone grieves differently. Everyone wants to honor their loved ones differently. You have choices. From the funeral home you choose to the type of service you request. Not all funeral homes are the same and not all funeral homes offer the same personalized services. Do your research, visit the homes, ask questions, go with your instinct. Your loved one's services can be as unique and personalized as you allow.
I want people to know they are not alone in this process. We are here to help.
What was the most memorable funeral that you've helped with?
I do have a memorable experience that came at the very beginning of my journey. While in mortuary school, another student and myself, were able to assist in the Hardin, Missouri Cemetery Flood Disaster of 1993. On July 12, 1993, the Missouri River flooded and gained entrance to the cemetery. Flood waters cut a channel through the center and dislodged caskets and vaults, depositing them downstream. Two-thirds of the cemetery was destroyed. 793 of the 1576 burials were displaced. We helped to recover and rebury 645 remains. It was classified as the worst cemetery disaster in the history of the United States.
As far as most memorable funeral- I have directed many services that will forever stick with me for various reasons. Some stick with you because they are tragically heart wrenching. Some stick with you for the bond you created while serving the family and witnessing their joys and pains of real life. Some stick with you because of a similarity in our own lives that we so closely can relate to. And some are so memorable because they live such a life and have set such an example, that are a true inspiration. There is a such a uniqueness to all the individuals and families we serve, I can't narrow it down to a most memorable service.
Do you have any thoughts or recommendations for people who are grieving?
Take time for yourself. Cherish the memories, good and bad, those are what made the person and the relationship. So many times, people try to forget the negative. Embrace all the memories. Keep a journal. If memories start to fade, and you don't want them erased, refer back to your journal. It is ok to cry. Keep sharing the memories. Pass on the stories and traditions. You will find the love will live on for traditions and it will keep the memories fresh in your mind.